Buddha Nappies Care Instructions
Washing Your Buddha Nappies
• Dispose of any solid waste & rinse if stained or used as   a night nappy. Wring out well.
• Separate inserts from covers and store dirty nappies in a DRY PALE until wash day (regular soaking may degrade the elastic & nappy cover over time).
• Wash every 2-3 days.
When washing;
• Begin with a rinse or short cycle, 30c, ½ powder or liquid normally used. This ensures that the nappies aren't being washed in urine etc.
• Set machine to long wash cycle, with heavy duty setting if possible. Use normal amount of detergent, 30c, long wash.              
• Ensure front loaders are approx. 2/3rds full & that the correct water level is selected for top loaders, add other small items if needed.
• Hang out to dry in the sun with your nappy covers print side down.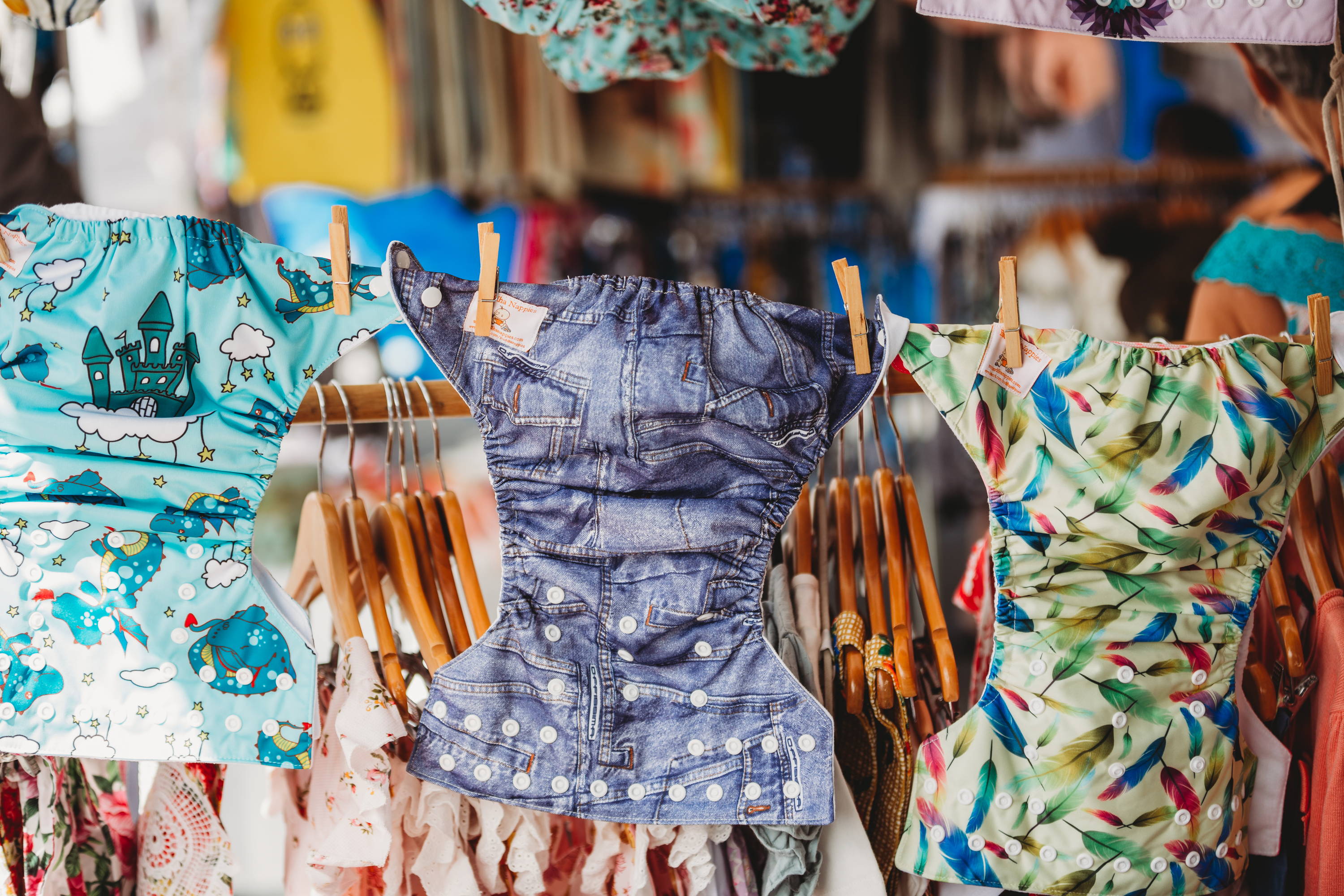 Preparing Nappies for Use
• Separate inserts and covers
• Wash on warm cotton cycle with normal detergent amount
• Remove nappy covers & hang out to dry
• Wash inserts another 3-4 times, on a standard wash with a prewash setting if possible, no detergent needed. Just like a new towel, this allows the fibres in the fabric to open up & increase their absorbancy. Remember it may take 6-8 washes for the fibres to completely open.
• Line dry or tumble dry on LOW heat

.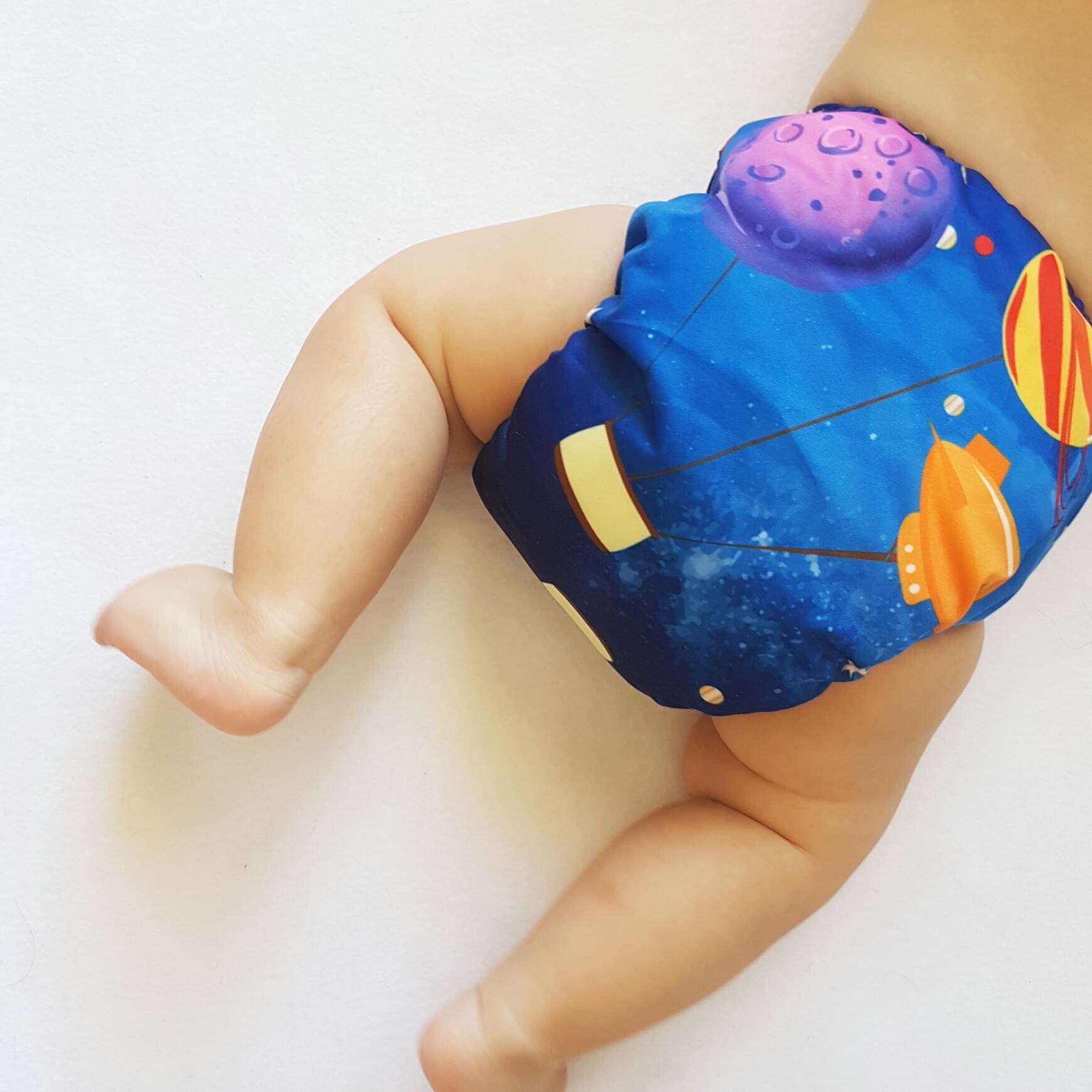 Things to Remember
• Avoid using fabric softeners, soap based or homemade washing powder.
This may leave a residue on your nappies & liners, decreasing their absorbency.
• Do not wash your nappy covers on temperatures over 40c.
This may cause delamination, as our waterproofing is heat (not chemically) fused to the fabric fibres.
• Where possible, turn your nappy covers wrong side up when sun drying and avoid the hottest part of the day.
To prolong the colour of your nappies and prevent possible delamination

.